Corruption, like rust, never rests, never stops…This is from 2006 but nothing much has hanged since as far as corruption and people being bought and paid for.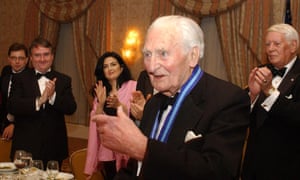 A world-famous British scientist failed to disclose that he held a paid consultancy with a chemical company for more than 20 years while investigating cancer risks in the industry, the Guardian can reveal.
Sir Richard Doll, the celebrated epidemiologist who established that smoking causes lung cancer, was receiving a consultancy fee of $1,500 a day in the mid-1980s from Monsanto, then a major chemical company and now better known for its GM crops business.
While he was being paid by Monsanto, Sir Richard wrote to a royal Australian commission investigating the potential cancer-causing properties of Agent Orange, made by Monsanto and used by the US in the Vietnam war. Sir Richard said there was no evidence that the chemical caused cancer.
Documents seen by the Guardian reveal that Sir Richard was also paid a £15,000 fee by the Chemical Manufacturers Association and two other major companies, Dow Chemicals and ICI, for a review that largely cleared vinyl chloride, used in plastics, of any link with cancers apart from liver cancer – a conclusion with which the World Health Organisation disagrees. Sir Richard's review was used by the manufacturers' trade association to defend the chemical for more than a decade.
The revelations will dismay scientists and other admirers of Sir Richard's pioneering work and fuel a rift between the majority who support his view that the evidence shows cancer is a product of modern lifestyles and those environmentalists who argue that chemicals and pollution must be to blame for soaring cancer rates.
Continue: